KoomiQR
Follow the current digital trends! Give your customers the option to order from you and pay using their own phones.
Request Demo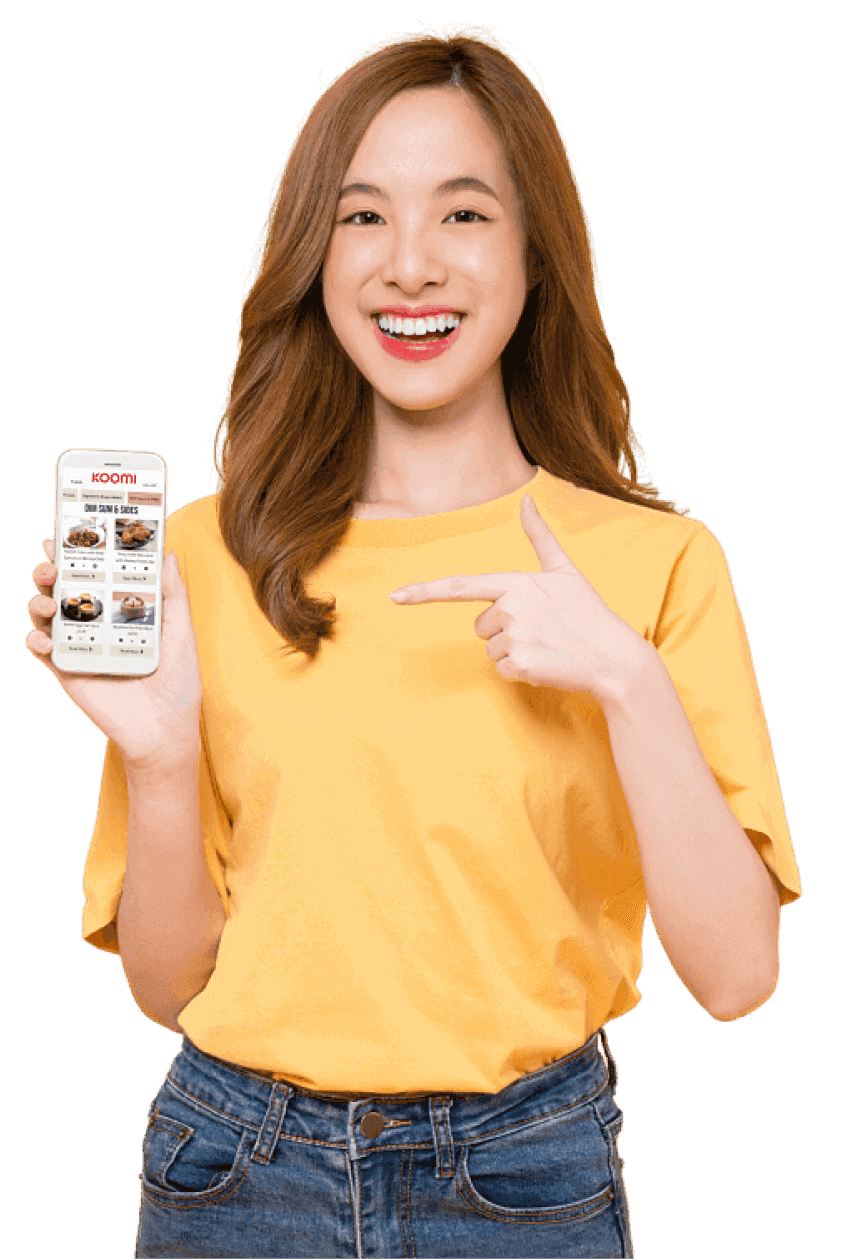 Customisable
We offer specialised QR ordering types that are appropriate for various business models. Utilize our sales tool to increase sales.
Tailored
Restaurants with either Table Service or Quick Service can use QR solutions.
Branding
Utilize high-quality pictures and consistent branding to increase consumer recognition of your business.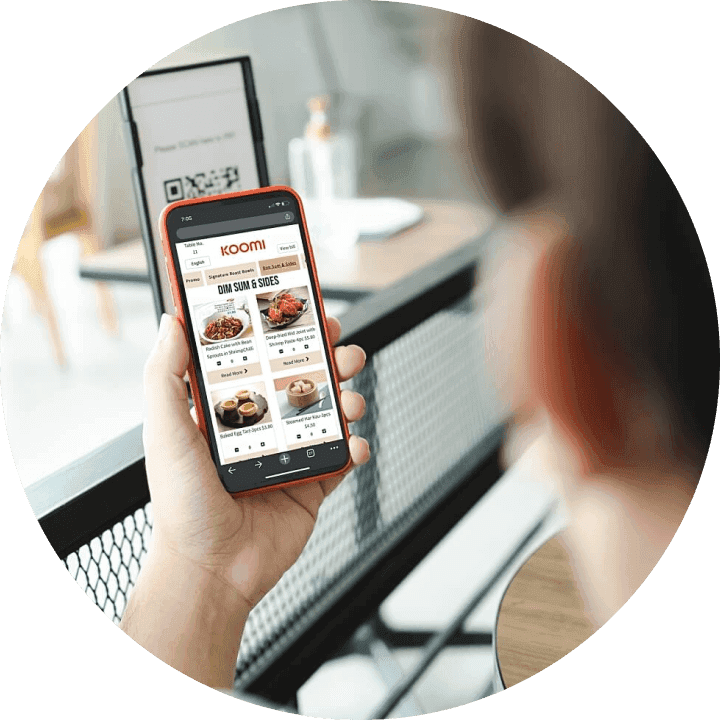 Time and Cost Saving
Free up manpower and give your clients the option to place orders and pay using their mobile devices.
Convenience
Customers can browse and place orders using their mobile devices without having to wait for a server. Images can also be used to improve decision-making and increase sales.
Ease of Menu Update
Without having to print new physical copies, it is simple to update and add to menus and promotional materials.
Reduce Reliance on Manpower
Automate your processes to help the food and beverage industry's labour shortage. Allowing your workers to focus on what matters will prepare them for higher level responsibilities.