KoomiPOS
Powerful, logical, and trustworthy, your F&B operations are streamlined by our POS system to increase earnings.
Request Demo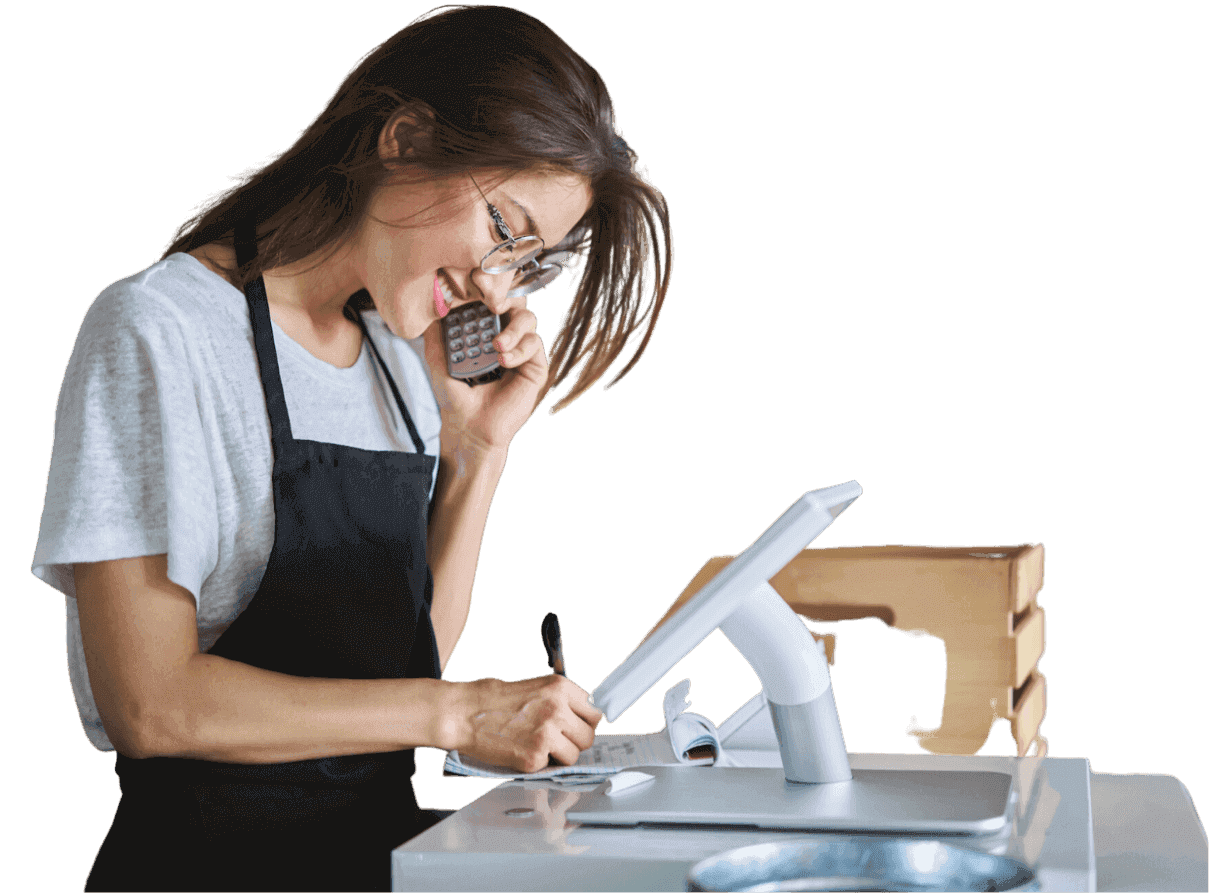 The industry's best trust Koomi
Why Koomi POS is trusted by over 1,000 F&B establishments in Singapore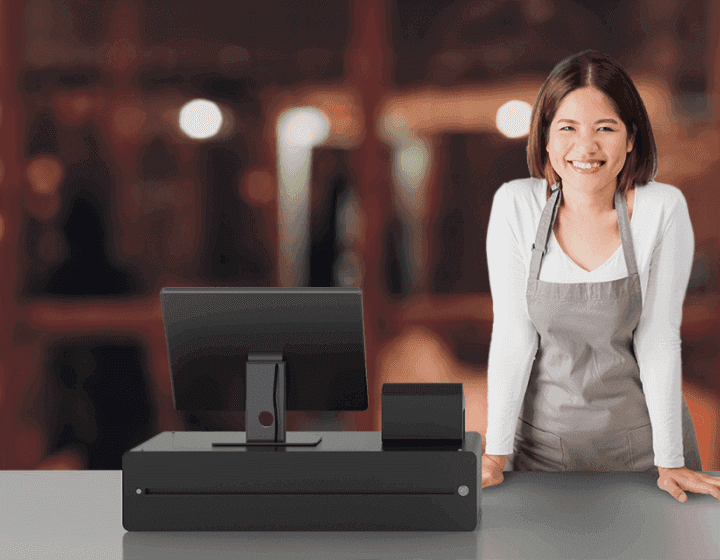 Minimal Training Required
Your staff can quickly become familiar with the POS thanks to its simple interface.
Access Real-Time Data, Anywhere, Anytime
Reviewing business outcomes on any mobile device can be liberating with our innovative solutions.
Seamless Online-Offline Technology
Our POS system is equipped to function with zero percent downtime.
Flexible for Business Expansion
Create a POS solution that is unique to your company's requirements.
Franchise-Ready
With all of our solutions able to seamless integrate without issues, your company empire will grow with ease and convenience.
Up to 80% Government Grants
Government grants are applicable up to 80%.
KoomiPOS
Effective POS system to help in managing your business
Our POS system, created with both usability and functionality in mind, is essential for keeping a competitive edge.
Software and Hardware for Any Type of Business
We are aware that various company models call for various types of solutions. We have created flexible software and hardware configurations that are tailored to your unique business requirements because we are professionals in the F&B industry. To learn which setup is best for your company, get in touch with us.
Ready for Business Scalability
Your company will need more IT support as it grows to support all aspects of business operations.
GrabFood Integrated
Thanks to Grabfood integration, our GrabFood orders will be automatically delivered to the POS and kitchen.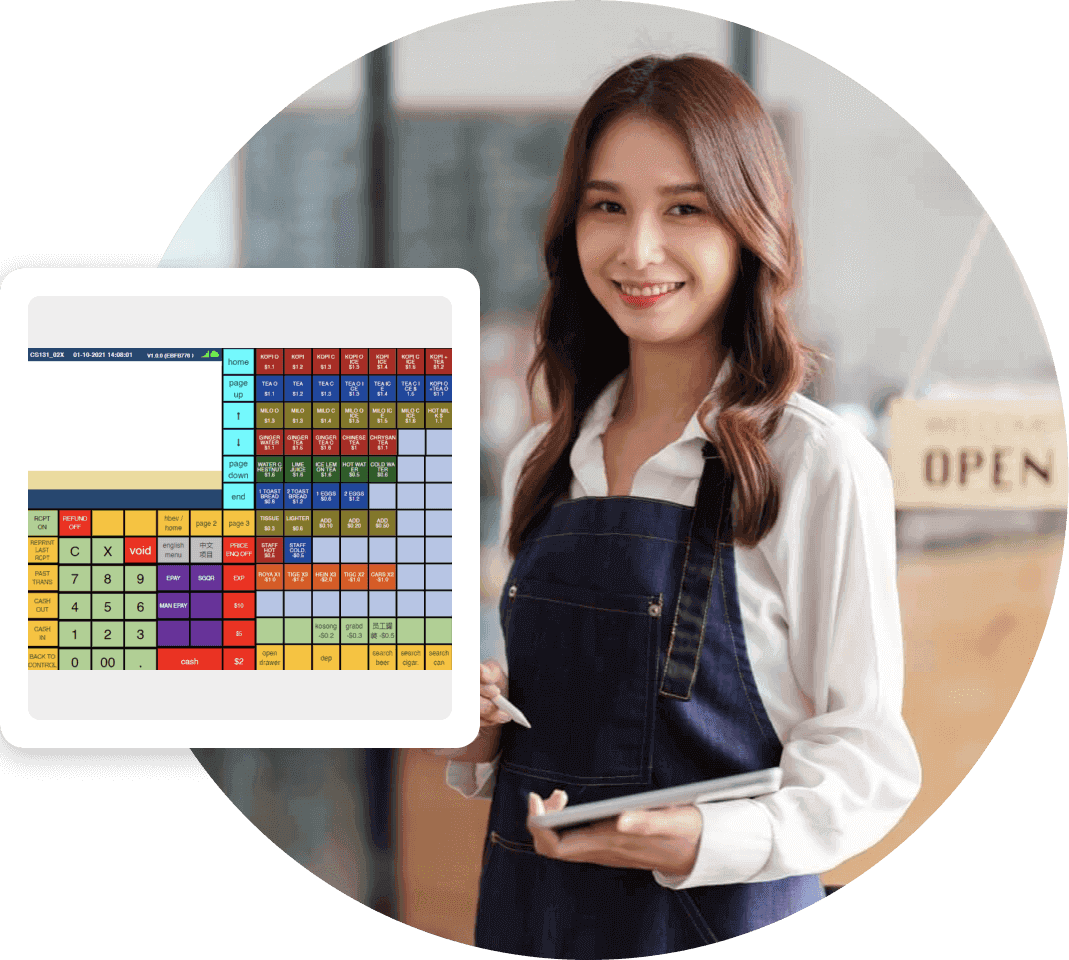 iPad POS Ready
The sleek and portable nature of our iPad POS is excellent for small enterprises with limited space. By bringing the gadget to the customer's table for order taking, staff may work more productively, improving the overall customer experience.
Offer Secure, Contactless Payments
Give your customers the freedom to pay with credit card, Apple Pay, or Google Pay using the Tap & Chip Card Reader.
Make Checkout Easier
Use the ergonomic Dock to close each sale smoothly.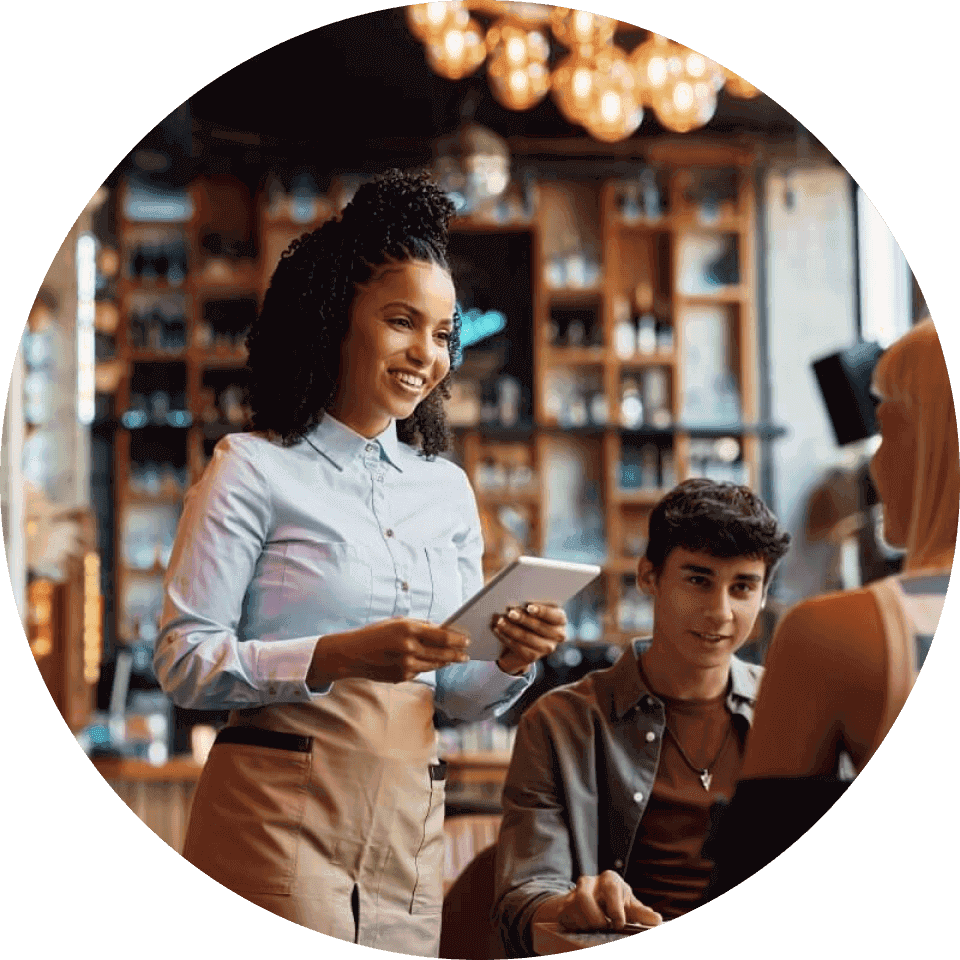 Pair It with KoomiOrder
Our portable POS system will enable your personnel to serve consumers more effectively.
Fast and Efficient
Orders placed on the tablet are sent to the kitchen and the POS automatically.
Information Hub
Staff no longer need to be overburdened with information thanks to the menu and table information combined into one tablet.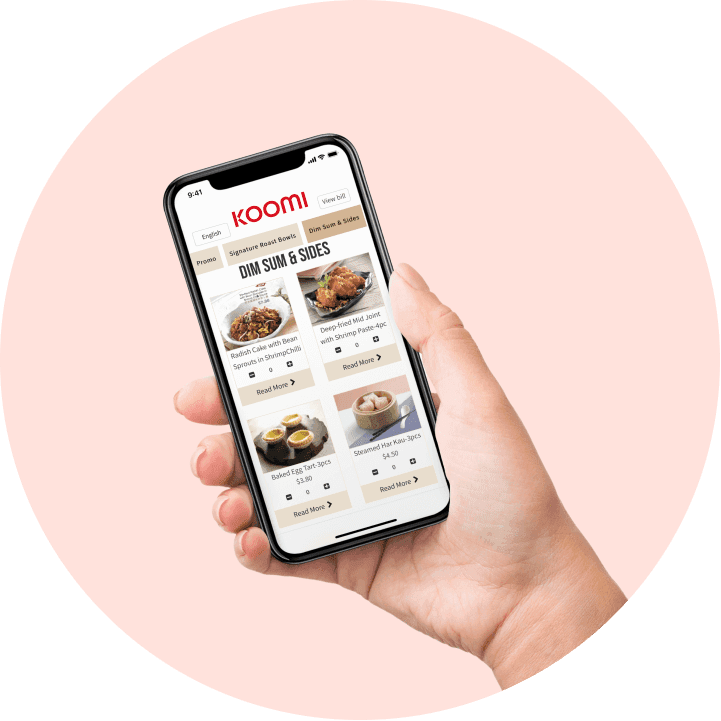 Insights and Reports at your Fingertips
Manage your business on the go and follow real-time information on operations. With the help of our smart POS, boost sales and cut expenses by using company analytics.
Track Inventory Easily
Make taking inventory simple. Learn about the volume of inventory sold each day.
Improve Profits with Data
Keep an eye on your sales trend and be aware of what is and is not selling well. At the same time, fine-tune your product offerings and boost sales.
Manage Anytime, Anywhere
Our cloud-based solution allows you to access and preserve information and insights.