Feb 24, 2022
Technology suitable for Coffee Shop Concepts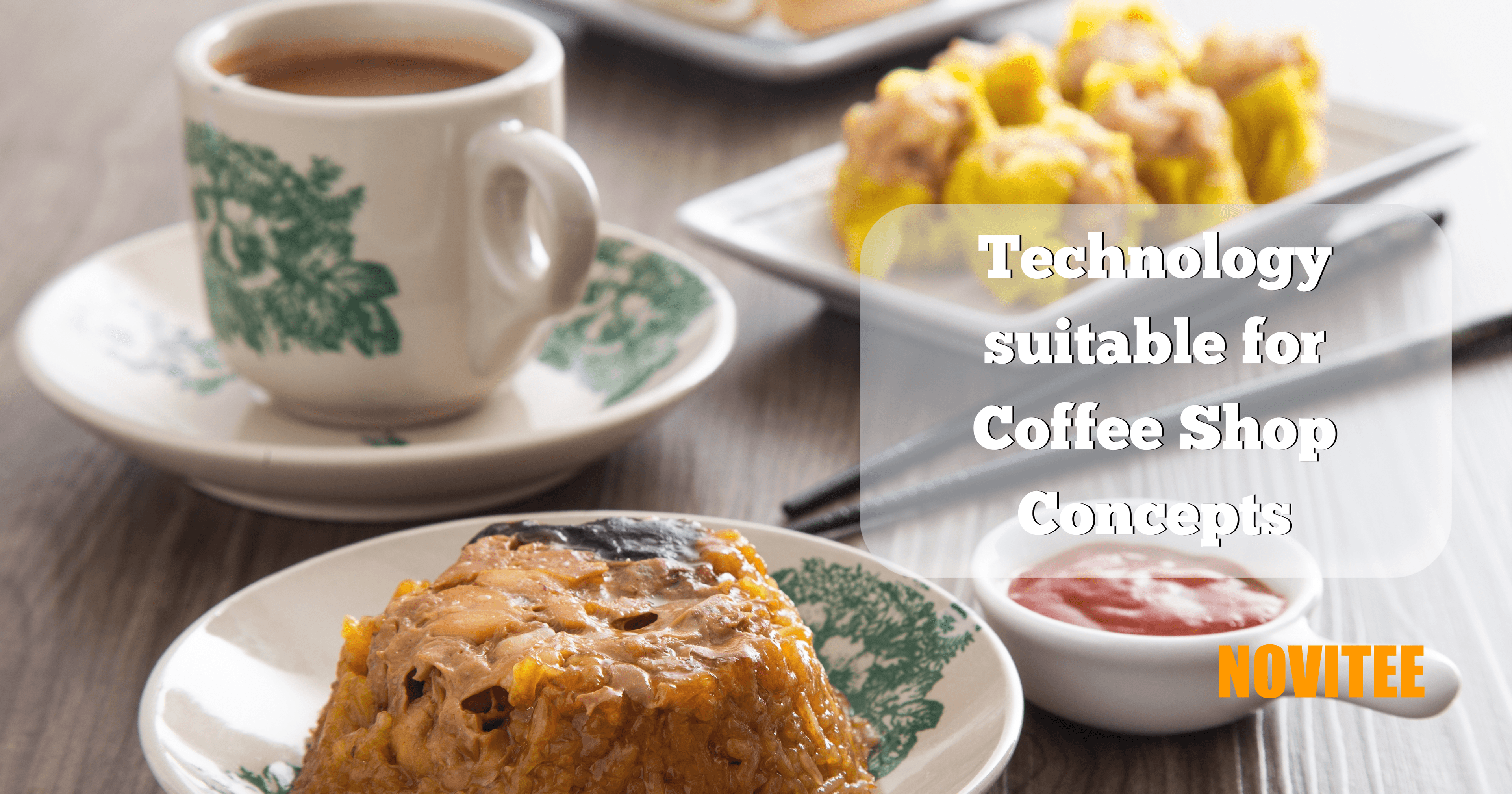 Find out more about the challenges faced by coffee shop concept owners and how technology can help overcome these challenges.
In Singapore, coffee shops (or more commonly known as Kopitiam to the locals) can be found throughout the island, especially under HDB flats and private commercial buildings. These coffee shops typically have between 5 to 15 food and beverage stalls, and no two coffee shops are the same because the stalls vary based on who rents them.
As we all know, the jobs of these owners or employees at coffee shop stalls involve a lot of manual work. It is not uncommon for us to read about or watch videos that cover the daily lives of coffee shop owners, with some waking up at wee hours to prepare their ingredients, or having to deal with long queues and losing customers due to long waiting times. Depending on the size of the stall, there are typically only 1-3 people working at each stall, which means that these people would have to handle everything on their own. This could include not only cooking and preparing the food, but also buying and managing inventory, managing the business, and handling day-to-day operations of the stall. Furthermore, some coffee shops in Singapore are open 24 hours a day and frequently face difficulties in finding a system that allows them to effectively manage overlapping shifts of employees.
As coffee shops have been established for a long time, there used to be a lack of technologies available to help with their operations, or that these owners or employees who have been working for many years might not have the technical know-how to operate technologies that are too complicated.
With the development and improvement of technology, there are now more things that can be done to streamline and improve the operations of these coffee shop concept operations, as well as to solve all of the challenges mentioned previously. One of these technologies includes the commonly used point of sale system that can be found at almost every restaurant.
Unlike larger chain restaurants, coffee shops operate on a much smaller scale and have a different set of challenges and requirements. Therefore, rather than utilising a one-size-fits-all type of solution, it is crucial that the functionalities of the technologies utilised are customised to suit their demands.
Over the years, by learning from and listening to the difficulties faced by each and every one of our clients and potential clients, Novitee has developed solutions that work for all types of F&B business concepts, including coffee shop concepts. We are honoured and glad to have satisfied clients operating under such coffee shop concepts, which include companies like Kimly and Food Loft. These are successful and excellent examples of how adaptable our technology solutions are and how they can be easily customised to help support F&B owners with various business models.
As coffee shop business concepts tend to require more manual labour, the most commonly used technology solutions by such coffee shop concepts include : 
Novi POS
Novi KDS (Kitchen Display System)
Novi Self-Serve Kiosk 
Novi QR Ordering
Novi PIB (Purchase, Inventory & Bill of Materials) 
As the majority of the employees working at coffee shop stalls are elderly, the Novi POS system is designed to be user-friendly, with options like enlarging fonts or incorporating photos of menu items to make ordering simpler for older employees who are non-tech-savvy or who might be computer illiterate. With a user-friendly and intuitive graphical user interface (GUI), these non-tech-savvy employees can easily learn how to use the Novi POS system, and thus quickly adapt to the new system changes at their stalls.
The use of Novi Self-Serve Kiosks and Novi QR Ordering can also help businesses better manage queues, cut down on order taking times, and prevent consumers from leaving due to long wait times. This allows for better resource allocation and lessens the need for manual labour when it comes to ordering.
Operational efficiency can also be easily achieved with the use of Novi KDS as it allows similar orders to be combined and prepared all at once rather than having to cook the same thing several times in smaller portions.
For companies like Kimly and Foodloft, which have hundreds of stalls islandwide, the use of Novi PIB, together with our other solutions, has made it easy for them to manage their operations and better streamline their inventory.
The usage of these solutions has greatly benefited our clients who are running these coffee shop business concepts, and is why we have been able to continuously win over the trust of these F&B business owners.
We would love to assist even more of these coffee shop business concept owners who are having trouble streamlining their operations, so do connect with us today to find out more details about how our solutions have benefited each of these coffee shop business concept owners.